2020 Predictions
Dec 30, 2020
Things to look out for in 2020, Incredible Instagram news:
Well what an incredible year it has been for Insta fans everywhere! From the introduction of polls in stories to sharing main feed images… Instagram has really kept us on our toes for the last 12 months and I'm super excited to see what's in store this year!
As always I've had my ear to the ground and have some very exciting predictions!
I think that this year we are going to see titles for IG LIVE, I've seen sneaky peeks at the layout and have heard its being beta tested so watch this space!
Of course, I'm sure there are going to be even more ways to interact and engage on stories in 2020. Incredible Instagram news, With questions, donation stickers and even lyrics in stories I think Instagram will certainly have even more planned for us when it comes to stories!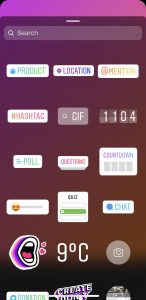 For those of you that tuned into the podcast episode with Marie Cravens, you will have heard that Insta are about to try out a VERY similar feature to Tik Tok! We've seen this happen before… remember when Snapchat had filters and time sensitive stories and IG jumped on the bandwagon… well its happening again.
IG have realised the power of Tik Tok and have seen how fast the platform is growing and wanted to incorporate some of THAT magic into their own platform…. and who can blame them. Currently named Scenes / Reels. So watch this space for new features in stories that allow you to mix up video, music and other peoples content! You heard it here first!
Another biggie this year, I predict, will be more ways to buy on the platform especially with the launch of AR shopping. Right now this shop option is only available in the states but I cannot wait for it to drop here in the UK!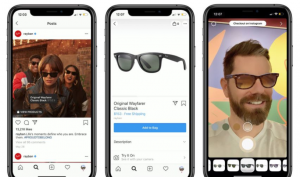 Another exciting predicition is that Instagram will be giving accounts even more options when it comes to privacy. Not only can we now mute and restrict peoples comments but in 2020 we are also going to be able to restrict who gets to see our Instagram stories!
A few fun ones to keep an eye out for… auto vibrate when you like a post and coloured gradient inside your DMs…. you heard it here first!
So there you have it…a few of my predictions for whats going to be happening on Instagram this year!
Don't forget you can join me LIVE every single Tuesday night at 8pm GMT where I share all my favourite Instagram tips and tricks aswell as the latest updates!
Until then… Have a great start to 2020
Much love
Estelle #instaqueen